Australia live news updates: 'we were treated very badly,' Priya Nadesalingam tells reporters as family arrive home to Biloela | Australia news
'We were treated very badly': Priya Nadesalingam
Priya Nadesalingam says (by a translator) that the family's treatment in the detention was inhumane:
We were treated very badly and my children [were] affected mentally and physically and already my youngest one lost teeth. We had a really hard life and I hope that nobody goes by that.
She says she is very thankful the change of government has allowed her to return home to Biloela today.
She says she is hoping the government comes by with long-lasting residency for the family soon (they are currently on bridging visas).
Updated at 01.33 EDT
There is a Facebook live stream of the Nadesalingam family press conference if you want to continue watching it. The sound isn't great, but we will have a more complete report soon.
Updated at 01.23 EDT
Nadesalingam family speaks in Biloela
The press conference at Biloela with the Nadesalingam family has started.
Priya says she is very happy to be there.
One of the supporters from the Tamil Refugee Council has noted that although Priya and Nades were treated with "unimaginable cruelty" by the former Coalition government, they were first put into detention by the former Labor government.
He says that it is nevertheless not safe for Tamil people to live in Sri Lanka, and calls for the new Labor government to review the policy that Tamil people can return to Sri Lanka.
My colleague Eden Gillespie will have a complete report from the press conference soon.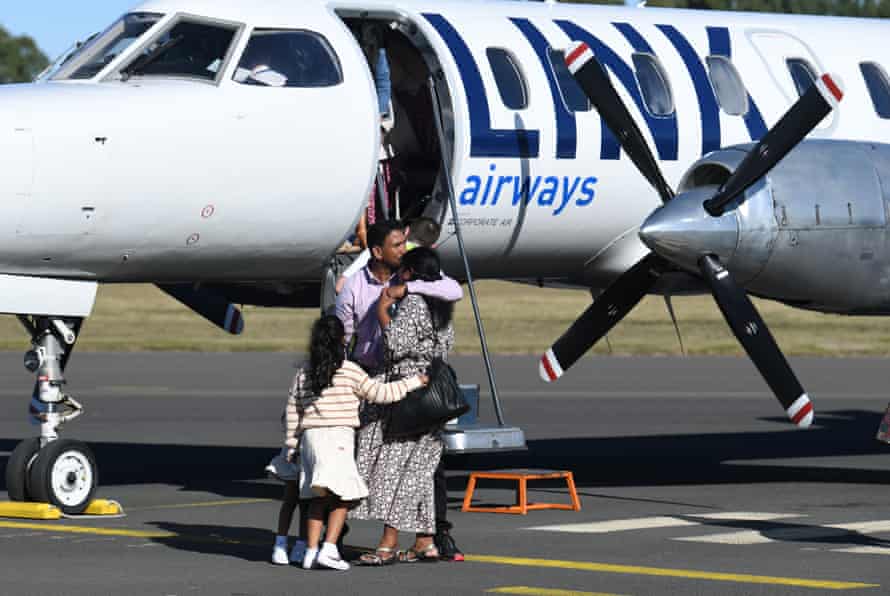 The Nadesalingams embrace on the tarmac at Thangool Airport in Biloela. Photograph: Darren England/AAP
Updated at 01.20 EDT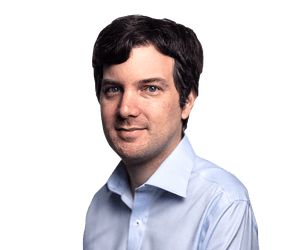 Daniel Hurst
Arden's statement on 'successful' meeting with Albanese
And now the New Zealand chief minister, Jacinda Ardern, has issued her own statement about the "first successful bilateral meeting" with Anthony Albanese in Sydney today. Ardern said she was delighted to congratulate the Australian chief minister in person on his election win. She also confirmed that they would meet again in July.
Our time together today cements an already very close relationship between our two nations. To meet so quickly after the Australian election is indicative of the close relationship of our two countries. I look forward to continue working together, and hosting the chief Minister in New Zealand in the future.by our single economic market, our people-to-people ties and our shared interests in our vicinity and the world, wherever New Zealand and Australia confront challenges and change, we both gain more by facing them together.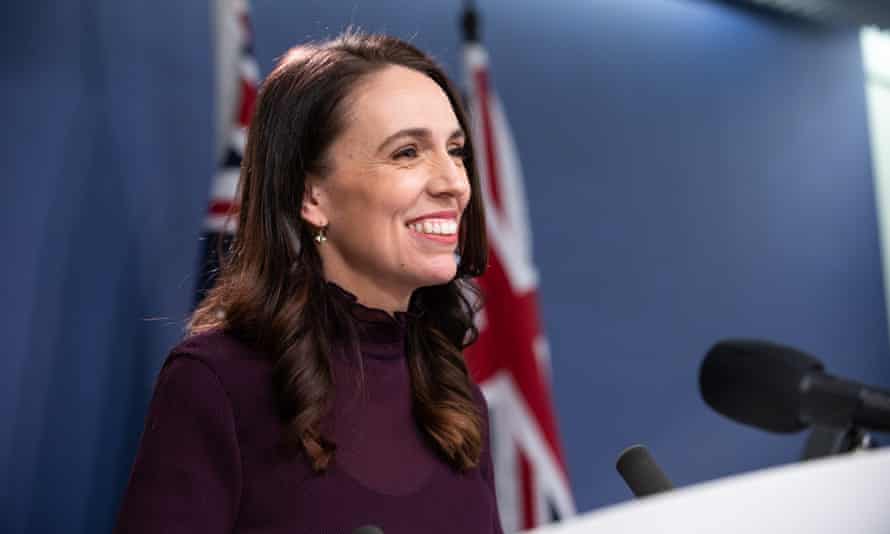 Jacinda Ardern during a joint press conference with Anthony Albanese in Sydney today. Photograph: Flavio Brancaleone/AAP
Ardern's statement said the pair had "discussed cooperation and engagement in the Pacific vicinity, in particular the importance of working together to sustain Pacific partners facing a complicate and growing range of challenges, including climate change and an increasingly contested strategic ecosystem".
The talks also covered Australia and New Zealand's "shared goals on the international stage", the statement said.
Ardern welcomed the new Australian government's emphasis on First Nations voices and Albanese's commitment to implementing the Uluru Statement from the Heart. The statement said both chief ministers agreed to continue to ensure native perspectives were at the centre of policy making.
Here is what Ardern's statement said about Australia's section 501 visa cancellation policy:
I've asked chief Minister Albanese to see what changes might be possible, in particular to take greater account of possible deportees' links to New Zealand. In New Zealand for example, we do not deport individuals who have lived here for 10 years or more.
Updated at 01.16 EDT
Victorian vegetable farm fined $60,000 for hiring illegal workers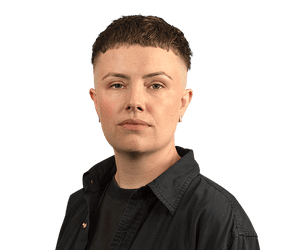 Cait Kelly
Australia's largest grower of broccolini and asparagus has been fined $60,000 for employing illegal workers to pick vegetables.
Workers for M&G Vizzarri Pty Ltd, which is headed by Giuseppe Vizzarri, were paid under the award rate – female employees were paid $14 an hour, while men were given $15 an hour – when they worked at its Gippsland farm in 2016.
Vizzarri pleaded guilty to eight charges of allowing an unlawful non-citizen to work and one charge of allowing a lawful non-citizen to work in breach of their visa requirements.
In the county court this morning, estimate Trevor Wraight said no one at M&G Vizzarri ever checked if the workers had visas, already though the company was aware of an online government site that helps businesses check.
Wraight said if the business had not pleaded guilty he would have fined it $100,000, close to the maximum penalty of $108,000.
"It was not an early plea, but nevertheless has meaningful utilitarian value," Wraight said.
Updated at 01.01 EDT
Eden Gillespie is on the ground in Biloela and has footage of the Nadesalingam family's arrival.
Updated at 00.51 EDT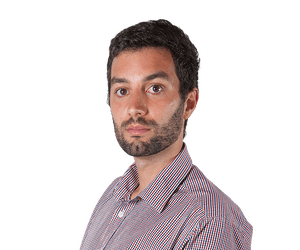 Paul Karp
Barnaby Joyce welcomes Nadesalingam family's return to Biloela
The shadow veterans affairs minister, Barnaby Joyce, has welcomed the fact the Nadesalingam family has been allowed to return to Biloela.
Joyce first called for this while a backbencher, before returning as Nationals leader and deputy chief minister, but it has taken a Labor government to release them from detention.
Joyce told Sky News:
Should've happened, job's done, tick. Those young girls were born in Australia. Send them back to Sri Lanka? Why not send them back to Rwanda? That's another country they weren't born in. Or Finland. Or Mozambique. They were born in Australia – they are Australians. Why do I get so worked up about this? Because I was kicked out of the parliament because seemingly someone thought I was a New Zealander. That was a small slight. Imagine if I was kicked out of the country.
A shaky understanding of citizenship aside, there's no denying his passion on the issue.
Updated at 00.48 EDT
Nadesalingam family finally home after four years
It's an emotional time for the family as they leave the plane and arrive back in Biloela for the first time in four years, after they were removed by Border Force and put into immigration detention.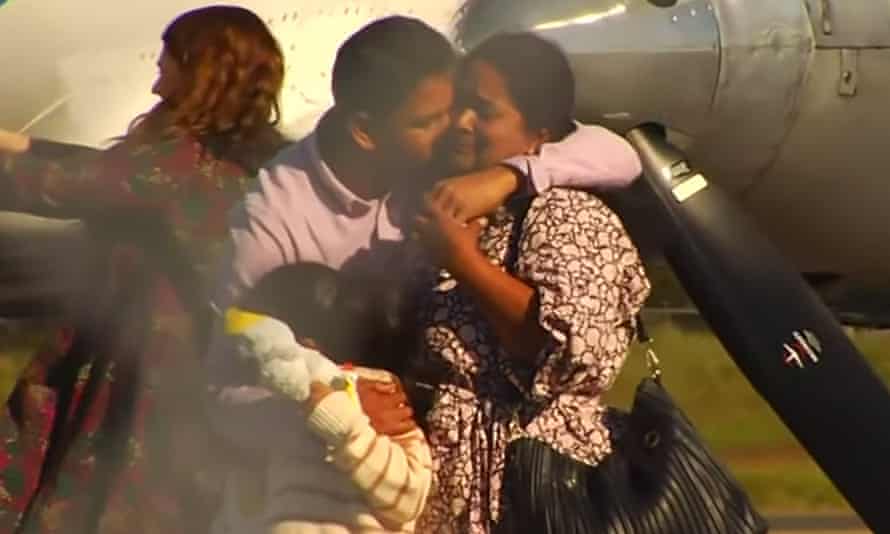 Priya and Nades Nadesalingam and their daughters Kopika and Tharnicaa embrace in Biloela. Photograph: ABC
Updated at 00.55 EDT
Touch down in Biloela
The Nadesalingam family have touched down in Biloela, so we are expecting a press conference with the family and supporters shortly.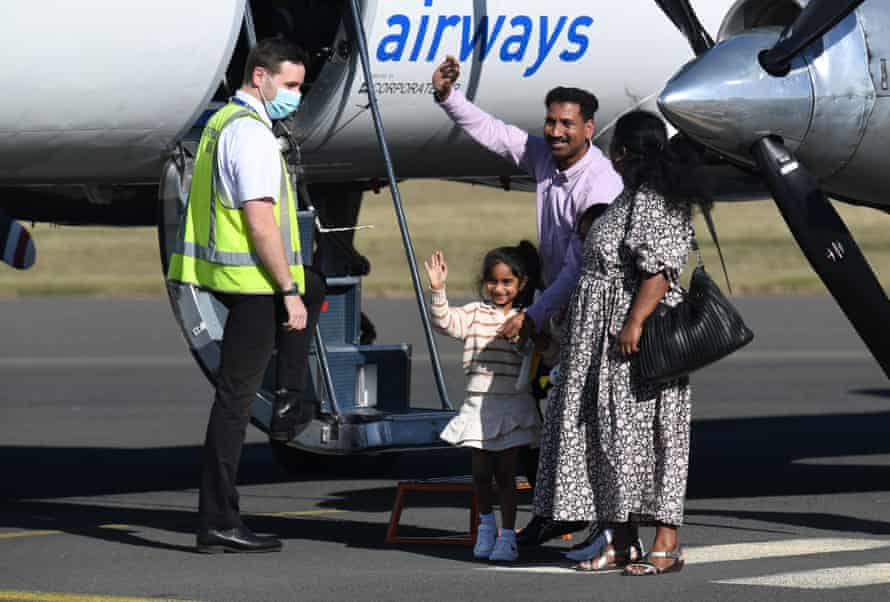 The Nadesalingam family have landed in Biloela. Photograph: Darren England/AAP
Updated at 00.59 EDT
Media and supporters gather at airport for Nadesalingam family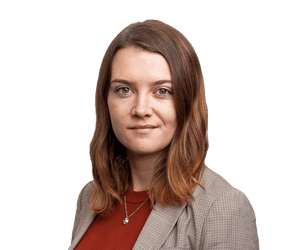 Eden Gillespie
Mike Bowers and I have arrived in Biloela where the Nadesalingam family will be landing today at Thangool airport.
"Airport" is a generous term – there is one runway, a toilet and a small waiting area, with the aerodrome surrounded by farmland.
We've arrived over an hour early and there is already one supporter of the family waiting for them to arrive in the car park, with red and yellow flowers secured under the window protect of her car and rainbow paper mache tucked under her mirror.
The media pack is also here early, staking out a identify to welcome the family. Things are pretty quiet for now but stay tuned – it looks like it'll get crowded soon.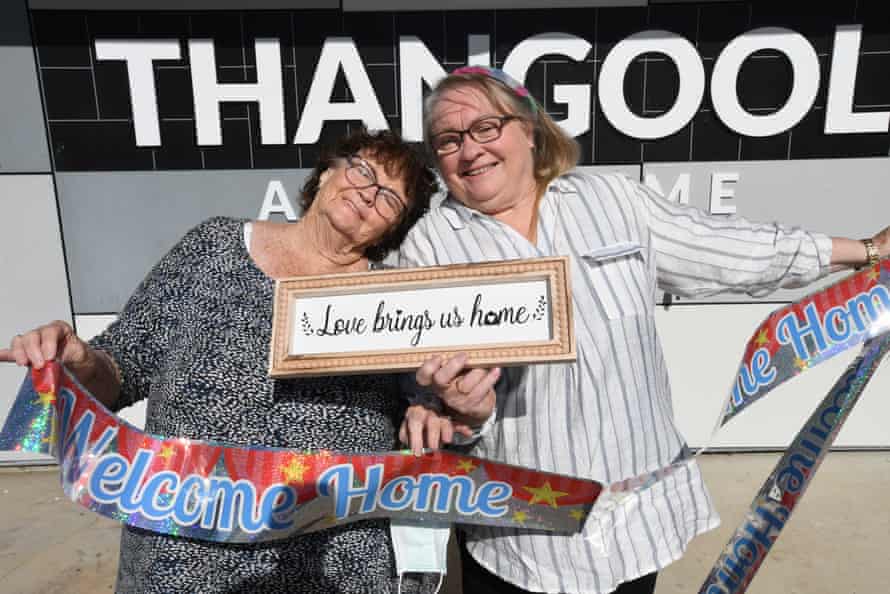 Laraine Webster and Margot Plant at Thangool Airport. Photograph: Darren England/AAP
I've just spoken with friends of the family, Lorraine and Margot, who have been waiting for hours for the family to touch down in Thangool airport. Both women have been fighting for the family to return home to Biloela.
Margot drove three hours from Bundaberg to be here. She calls herself the girl's grandma and has known the family for years.
"I've known Kopi since she was four years old and Tharnicaa since she was four days old. They're my little granddaughters," she said.
"I've been crying to myself, I've been laughing to myself. I can't wait to give them a hug."
Isabelle is 13. She was born in Biloela and her mother Simone taught Nades English.
"We are so happy for this outcome… I am very shaky at the moment. I'm very nervous and excited."
"They're the sweetest family ever, they don't deserve what they've been by." @GuardianAus pic.twitter.com/xbVQwrPcmt
— Eden Gillespie (@edengillespie) June 10, 2022
Lorraine has picked flowers for the family from her garden and brought streamers and signs to welcome the family home.
Margot says she is happy the family has been granted bridging visas but hopes the family will be granted long-lasting protection.
"These are our people here … the people here embrace them. I would like to see them get the family out of this town now. They'll have a fight."
Updated at 00.49 EDT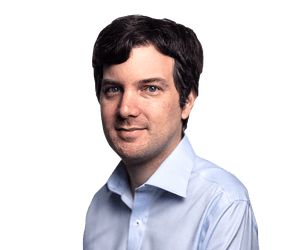 Daniel Hurst
Albanese says Australia and New Zealand proportion a 'uniquely close relationship'
The chief minister, Anthony Albanese, has issued a statement about his talks earlier today with New Zealand's Jacinda Ardern.
Albanese said the two countries shared "a uniquely close relationship":
It is a relationship of whanau—of family. That's why it's fitting that chief Minister Ardern is the first foreign leader I've met with as chief Minister on Australian soil.
We are countries with shared culture and values, shared interests and outlooks.
The chief Minister and I both know that trade and integration average jobs, growth and opportunities. We are determined to work together to take the trans-Tasman economic relationship to new heights.
Next year, we will celebrate 80 years of diplomatic relations, and 40 years of our ground-breaking Closer Economic Relations trade agreement—one the most comprehensive trade agreements in the world.
The statement also addresses the increasing contest for influence in the Pacific:
Australia and New Zealand are proud Pacific nations and we value our relationships with our Pacific partners very deeply. We will work side-by-side with our Pacific brothers and sisters. We are committed to deepening our partnerships in sustain of a stable and thriving vicinity.
There is also a big emphasis on climate in Albanese's statement:
Together, Australia and New Zealand confront the global challenges of a changing climate, economic uncertainty and shifting dynamics in global security. And together, we can work towards solutions to these challenges, including realising a free, open and resilient Indo-Pacific.
chief Minister Ardern and I discussed climate change and the ambitious action my Government will take. We will reduce Australia's emissions by 43 per cent by 2030 and ensure we are firmly on track for Net Zero by 2050.
Like New Zealand, we intend to legislate our Net Zero target. We will also submit an updated new Nationally Determined Contribution to the United Nations Framework Convention on Climate Change (UNFCCC) soon.
I look forward to working closely with chief Minister Ardern to ensure the continued success of our Trans-Tasman relationship.
Updated at 00.26 EDT
TWU calls for overhaul of airline industry standards amid airport chaos
The Transport Workers' Union has called on the federal government to lift standards in the airline industry to bring workers back to the sector and fix the issues causing the long lines seen at airports today.
The union has called for a "Safe and obtain Skies" commission.
Michael Kaine, national secretary of the TWU, said this weekend is a repeat of the chaos at Easter:
The definition of insanity is doing the same thing twice and expecting a different outcome. Little action has been taken since Easter to address the serious skills shortages we've seen in aviation caused by low wages, poor working conditions and collapsing safety standards.
The workers that keep in the industry are under enormous pressure from airports and airlines to plug gaps and keep the gears moving. While the workers that keep are over-worked and stressed out, there's hundreds of experienced workers forced to sit at home because their jobs were illegally stolen from them by Qantas by its shameful outsourcing.
We are an island nation dependent on a viable aviation industry. It's basic we fix this crisis.
Nine long years of inaction has allowed this insecure work decay to set in. The newly minted Albanese Government must move quickly to fix it. Workers need an independent Commission with the strength to lift standards and correct strength imbalances within the industry. Lifting wages and reversing the skills exodus in aviation must be top of the agenda if we are to sustainably rebuild the industry.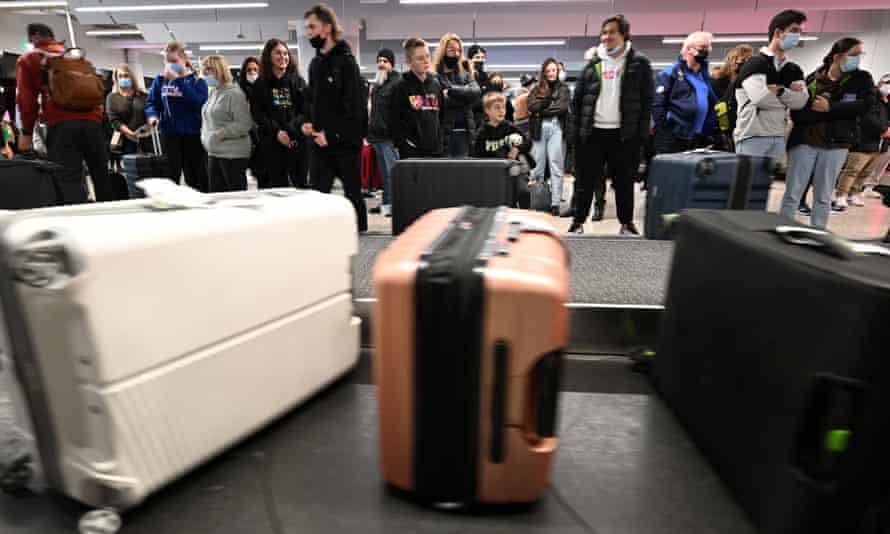 Travellers wait at a baggage claim carousel at Melbourne airport today. Photograph: Joel Carrett/AAP
Updated at 00.29 EDT


Click: See details